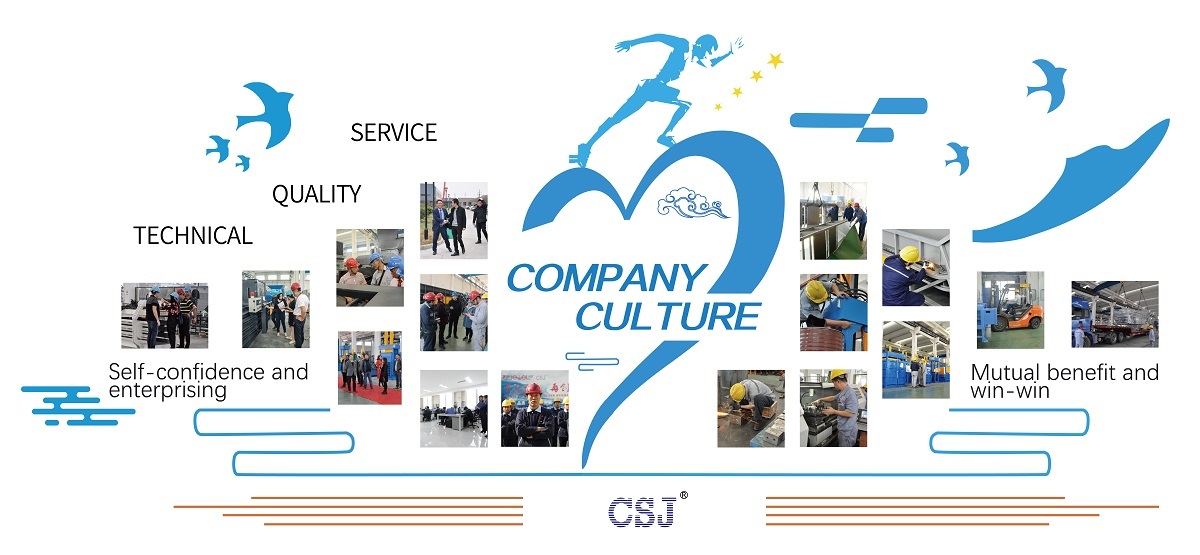 OUR CULTURE AND VALUES
Our business is driven by a culture based on Nangtong Jiabao values:
Quality
Quality for us means maintaining rigorous standards for all of our products and projects, no matter how big or small!
Safety
Safety is embedded in every aspect of our production. We commit to safety as our top priority for our customers.
Accountability
Each of us is responsible for our service, our product, and our commitment to the customers
SUSTAINABLE DEVELOPMENT
To produce highly efficient recycling and packaging equipment, Nantong Jiabao strives to improve its corporate environment, social responsibility, and corporate governance. In the process of operation, we continuously reduce carbon emissions, improve production safety, and create a sense of belonging for employees. The company's mission is to contribute to the world's transition to sustainable circulation. Nantong Jiabao has been striving to do the right thing to achieve this goal. Today, Nantong Jiabao Machinery is not only an equipment supplier but also a trusted partner, business consultant, and solution provider. Inspired by our purpose, we integrate sustainability into everything we do, focusing on environmental, social, and governance (ESG) matters of importance to our stakeholders.
Nantong Jiabao Machinery continuously improves each stage of our business cycle, including design, development, production, sales, and after-sales service. We are ensuring the utmost quality in products and services provided to customers. Assuring quality through the production process. Nantong Jiabao Machinery aims to bring assurance and satisfaction to customers by offering a new level of a quality products. We introduced enhanced quality check procedures, including visual inspection and durability tests, from the component level to the assembly. Assuring quality through a safety inspection. Management of Nantong Jiabao Machinery has imposed strict safety assurance protocols across our entire manufacturing process to achieve our commitment to safety. We conduct comprehensive safety assurance from the two perspectives, including both design and manufacturing. Improving quality through customer feedback collection. Nantong Jiabao Machinery follows up with all customers and collects their valuable feedback. A detailed usage survey is conducted every year. In 2019, the survey was conducted in over 50 countries. Assuring the quality of procured parts and ensuring all components used in Nantong Jiabao Machinery's equipment is essential in delivering a high-quality product. Nantong Jiabao Machinery visits, tests, and audits our suppliers regularly. Assuring quality through innovation. Nantong Jiabao Machinery seeks to bring new value through innovation toward "environmental intelligence" to meet our customer's expectations.